Astley Clarke
Northbanks Creates Astley Clarke's First Physical Store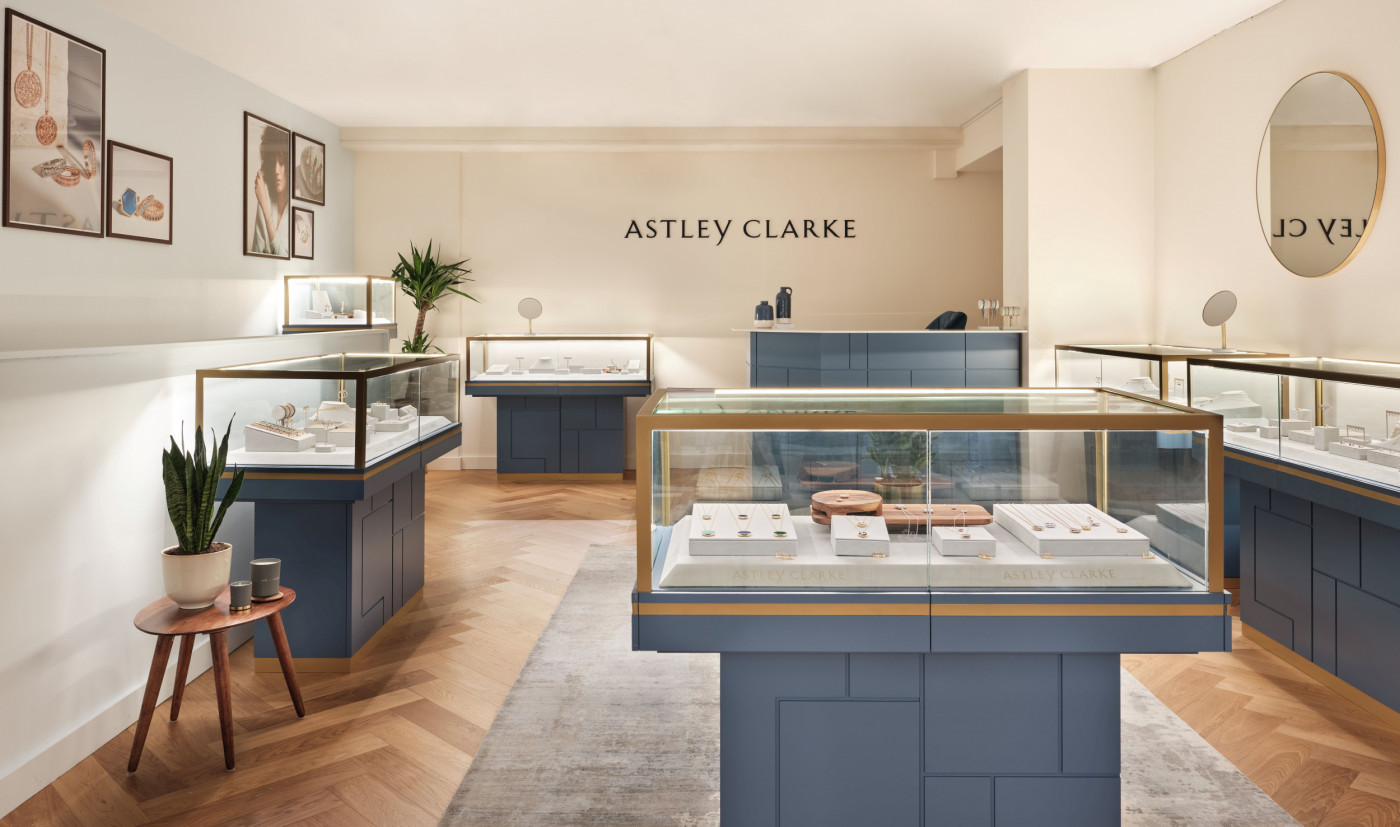 E-commerce brand Astley Clarke tasked Northbanks with creating the ultimate hub for customers and the retailer to meet. To coincide with the reimagination of the brand, the store highlights the key pillars of forward-thinking physical retail
With content creation and sharing such a key tool for building awareness and increasing sales, Northbanks created a space that optimised sharing. By including a personalisation station and a lounge area, customers are able to relax and make memories with friends in-store, which increases dwell-time and customer buy-in.
Given the high footfall and tourism in the area, the store can house meetings, events, digital marketing, filming and photography- which is now intrinsic to the store layout. Located within Covent Garden's Seven Dials, the store captures the essence of the historic area, whilst representing the modernity and timelessness of Astley Clarke.
In order to align with the brands' ethos and the customers' needs, sustainability was a key objective when bringing this project to life. Therefore, when deciding on materials Northbanks ensured that each choice was long-lasting and recyclable. Furthermore, as Northbanks is a climate-positive agency, all carbon was fully offset.
James North, Founder of Northbanks commented "Seven Dials is such an iconic destination, creating a space that respects the heritage of the area whilst also pushing boundaries is always such a fun challenge for us. With this being our third project in the immediate area we're more than confident in what we're able to achieve. The overwhelming positive press and countless social shares makes all the hard work and deadlines worth it!"