Metalmorphosis
Northbanks Designs and Manufactures The Carnaby Street Store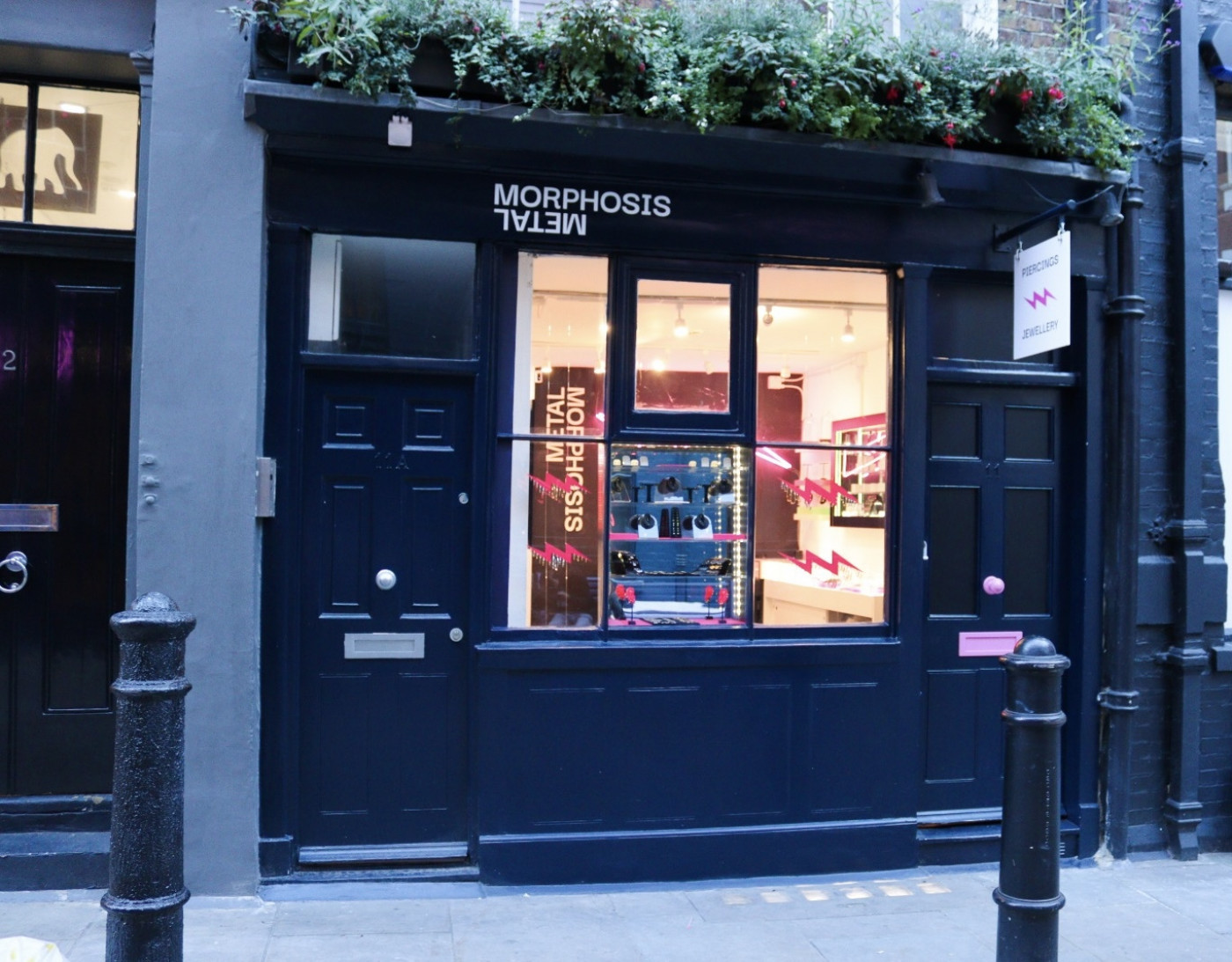 Piercing studio and jewellery brand Metamorphosis tasked Northbanks with creating a space that represents their punk heritage and need to stand out from the crowd.
Dowsed in flashes of neon, the bijou space, located off Carnaby Street, houses a piercing studio, jewellery counters and merchandise.
This project required Northbanks to provide an array of services, including concept creation, development, technical development, manufacturing and full shop fit-out to turn the white box into the brand's new flagship store.
Based on the brief, Northbanks designed SKU efficient POS with a combination of flexible vertical and horizontal surfaces that allow for more creative ways to display the jewellery. Displaying products in a visually aesthetic way not only better exhibits the product, but also elevates the product by raising the perception and matching the customer expectation associated with higher priced accessories.
Omnichannel optimisation was a major requirement when designing the concept to ensure that influencers and customers had the opportunity to share key aspects of the store.
James North, Founder and Designer at Northbanks commented, "Carnaby Street is such an iconic shopping destination with so many incredible brands, so it was very important to create a space that stood out and highlighted the very specific brand identity of Metalmorphosis
It has been a pleasure to work with James and his team on our new central store, the finished look is great! We've received nothing but positive feedback about the design and aesthetic of the store and have been thoroughly impressed with the communication through the entire project. As soon as an issue arises, James is always there to jump at it and help rectify. Thank you James and team Northbanks!